Welcome!
Once upon a time
, a Boone County boy married a Campbell County gal and now they are raising Kenton County kids. I was blessed to have been born and raised in Northern Kentucky and I have chosen this area to live and build a family.
It's also my passion to help anyone
buying or selling a home in Northern Kentucky. Are you, or someone you know, looking to buy or sell? It would be an honor to serve you, so please allow me to apply for the job!
---
Please use me as a resource
whether you're dreaming of the future while watching HGTV or you're ready to move now -
no obligations
. I really enjoy conversations about real estate and listening to your needs is a part of understanding local trends:
Win-Win!
Download my app!
Real estate info wherever you go!
You can reach me
: call/text 859.462.8177 - email at
tandrew@sibcycline.com
. Please,
"like" me on facebook
and keep up on social media.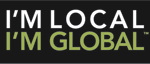 I have connections to the very best real estate brokers through my worldwide invitation-only network. Leading Real Estate Companies of the World
®
(LeadingRE) includes over 500 market-leading real estate firms. We sell over a million homes and connect tens of thousands of buyers and sellers through our network each year. Leading RE provides me with world-class marketing and resources, allowing me to provide you with the very best services.