Welcome!
Thank you for stopping by. Here are what a few of my clients have to say... "Mr. Ruff went above and beyond what we had expected in selling our mothers home. Because my brother and I both live in SC, Michael, without any hesitation, performed many tasks that would have been required of us had we lived near by. He looked after the property and reported to me weekly. My mother's home sold right after it was listed. In that time he had 2 open houses. I would strongly recommend Mr. Ruff as a determined and pro active realtor." - Vicki W., Seller Client "Very knowledgeable agent who will drop everything to answer a question, show a house, send a contract, etc. Genuinely nice guy." - Christine Jones "Mike is a knowledgeable realtor and has always been available when needed. His professionalism and communication made our transaction seemless." - Bill Twehues "Michael is amazing. His knowledge of local real estate second to none. I live out of the area so I had to rely on Michael to assist my recently widowed mother in selling her home. He walked with her every step of the way, often times just sitting and listening to my mother talk about her memories of the house that she was selling. He took the time to explain every line of the selling documents, acted in my mother's best interest, and know to manage the two offers that were received. She ended up receiving an offer (and closing on the sale) that was well above what we had anticipated. He's a true gentleman and an expert in his tradecraft." - Joyce L "Mike Ruff and Stephanie Jones are both awesome, very hard working, down to earth people. They both helped make my experience of buying a home a good one. I appreciate and am impressed by the dedication they have both shown working with me throughout this entire process. I can't say enough good things about this company and very pleased I went with Sibcy Cline for my home loan. :) Thanks so much." - Erin M "I was extremely happy & very satisfied with Mike as an agent he was very understanding that I was a first time home buyer and walked me through all of the pieces that I did not understand. The home service people set me up with a home inspector that helped prevent me from buying a home I could have never afforded to fix. Then inspected the home I did purchase and gave me the confidence to sign on the dotted lines." - Teresa E. "Thank You so much for all of your help & hard work!" - Heather & Kevin B. "Mike is fantastic!!" - Richard & Helen S. "Michael is very professional." - Ula C. "Very Satisfied" - Toni S. "Michael is a wealth of real estate knowledge & experience. Worked diligently to sell our home in an amazingly short time given the current market conditions. Went out of his way to make our first home selling experience as pleasant as possible." - Greg B. "Very Satisfied" - Patricia H. "Michael Ruff is a great Realtor. We'll recommend him for anyone buying or selling." - Mark & Alyssa L. "We have bought & sold 9 homes. Michael Ruff is the best Realtor." - Michael & Kathy H. "Mike, Picked up checks this afternoon, guess that's all there is. I'll have delivered them by the end of the day and short of a few things we have to take care of between ourselves I'd say that's all she wrote !! THANK YOU for your Time, Help and Expertise and how timely that you could arrange to have this happen one day before my birthday. We certainly appreciated all your HELP. Best, Gary" - Gary S. "You helped more than we could imagine." - Nick C. "RESULTS!" - Gary S. "We could not have done it without you! Thank you....... your help meant the world to us!" - Michelle, Rich, Katie & Nick F.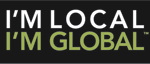 I have connections to the very best real estate brokers through my worldwide invitation-only network. Leading Real Estate Companies of the World
®
(LeadingRE) includes over 500 market-leading real estate firms. We sell over a million homes and connect tens of thousands of buyers and sellers through our network each year. Leading RE provides me with world-class marketing and resources, allowing me to provide you with the very best services.