Welcome!
Hi, I'm Libby. Thanks for visiting my page! I have always had a passionate personality. When I find something that triggers this fiery sense of passion inside me, I run with it. And although that's "punny" (considering my love of running) this isn't about that. This is about real estate, and why this industry is perfect for my personality. Real Estate runs in my family, so practicing real estate is something I've been excited to get involved in since I was very young. I'd hear about showings, offers, open houses, deals, etc. and my eyes would just light up. I loved seeing my Mom enjoy her job, and I knew I wanted to be just like her when I grew up. When I was 26 years old, I had an incomparable opportunity to be able to learn this business more thoroughly from my own mother, a successful and loved Sibcy Cline agent of 11 years. We often work as a team to assure each and every client has a seamless experience. My only goal in life is to make my parents proud. And following in my Mom's footsteps does that. This means you'll never have to worry if you work with me, because I won't let you down, just like I wouldn't let my own mother down. Buying or selling a home doesn't have to be stressful. It's comforting when you're working with an agent that's as passionate as you are about the sale of your home. If you are looking to get started with this process, give me a call or text at 317-695-5197, or email me at libbyprickel@sibcycline.com.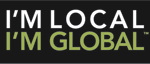 I have connections to the very best real estate brokers through my worldwide invitation-only network. Leading Real Estate Companies of the World
®
(LeadingRE) includes over 500 market-leading real estate firms. We sell over a million homes and connect tens of thousands of buyers and sellers through our network each year. Leading RE provides me with world-class marketing and resources, allowing me to provide you with the very best services.