Welcome!
"People are often unreasonable and self-centered. Forgive them anyway. If you are kind, people may cheat you. Be kind anyway. If you are honest, people may cheat you. Be honest anyway. If you find happiness, people may be jealous. Be happy anyway. The good you do today may be forgotten tomorrow. Do good anyway. Give the world the best you have and it may never be enough. Give your best anyway..." - Mother Teresa
I hold myself to a higher standard, both in business and in life. When you work with me, you can expect honesty, fairness, open communication and respect. I work hard to maintain great relationships with clients, customers, colleagues and vendors. The relationships I have with these people have brought me to where I am today and will carry me throughout my life and career. I truly value everyone I work with and do not take these relationships for granted!
Contact me today for exceptional service and the start of a great relationship! (513) 400-6181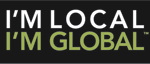 I have connections to the very best real estate brokers through my worldwide invitation-only network. Leading Real Estate Companies of the World
®
(LeadingRE) includes over 500 market-leading real estate firms. We sell over a million homes and connect tens of thousands of buyers and sellers through our network each year. Leading RE provides me with world-class marketing and resources, allowing me to provide you with the very best services.