Welcome!
Born and raised in Cincinnati, Jake White has witnessed the tremendous change and growth that's transformed the area into one of the region's most vibrant places to live. After graduating college in Fine Arts and emergency medicine, he has taken the knowledge learned in those careers, to segue into Real Estate and the high standards of building relationships with the people who are shaping our urban environments. His exceptional knowledge of the market from the East to West, coupled with his seasoned insider's expertise having worked, lived in and sold property throughout the area, make Jake the unequivocal go-to resource for all your real estate needs.
Whether you want a quaint vacation home in town or an exceptional luxury residence near the water, Jake knows everything there is to know about locations, value, property types, pricing– not to mention every possible attraction to entertain you and your family. He thoroughly loves his work, and enjoys the fantastic people he meets every day – many of whom become his neighbors and friends. "I have the best job in the world; you just never know what will happen when you go to work in the morning, and to me that's very exciting."
Did you know?
Connect with Jacob to share homes, arrange tours, and send private messages.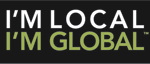 I have connections to the very best real estate brokers through my worldwide invitation-only network. Leading Real Estate Companies of the World
®
(LeadingRE) includes over 500 market-leading real estate firms. We sell over a million homes and connect tens of thousands of buyers and sellers through our network each year. Leading RE provides me with world-class marketing and resources, allowing me to provide you with the very best services.