Welcome to my page!
I am a real estate "change" agent. My approach is always with the personal touch of connection and compassion. My experience as an art dealer gave me an eye for the beautiful, and it also gave me the experience in the art of the deal, the craft of preparation and the negotiation skills needed to deliver the best deal to my clients.
I live for transforming peoples' lives through an innovative and professional approach to buying and selling, I do this with my goal in mind: to create a more beautiful life for my clients. I am a confident negotiator, innovator, and strategist, and hopefully your real estate agent. Enhancing lives, one home at a time.
Bienvenido (a) a mi página!
Soy un agente de bienes y raíces que entiende los cambios de vida.
Mi enfoque es siempre con un toque personal de conexión y compasión. Mi experiencia como comerciante de arte me dio una apreciación por lo hermoso; también obtengo la experiencia en el arte del trato, el oficio de preparación y las habilidades de negociación necesarias para ofrecer el mejor trato a mis clientes.
Con mi enfoque innovador y profesional transformo las vidas de las personas cuando venden o compran su casa.
Lo hago con mi objetivo en mente: Crear una vida más bella para mis clientes. Soy una negociadora segura, con estrategias innovadoras, responsable con un toque personal, y espero ser su agente de bienes raíces.
Mejorando vidas con cada Casa.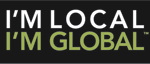 I have connections to the very best real estate brokers through my worldwide invitation-only network. Leading Real Estate Companies of the World
®
(LeadingRE) includes over 500 market-leading real estate firms. We sell over a million homes and connect tens of thousands of buyers and sellers through our network each year. Leading RE provides me with world-class marketing and resources, allowing me to provide you with the very best services.