Welcome!
Thank you for visiting my website today! I look forward to assisting you with your real estate needs. Real estate has been interesting the last few years. I am looking for 2019 to be a great year not only for buyers, but for sellers as well! There is a shortage of quality homes on the market right now. People buy homes every day of the year. If you are thinking of selling call me. I will be more than happy to answer your questions and concerns. I can also give an idea of what your home is worth in today's market.
Are you ready to buy? I have worked with many first time buyers and enjoy helping them through the process.
Buying your second or third home? Call me and I will do my best to make it a rewarding experience for you.
Please click on the "Testimonials" and "Resume" buttons at the top to learn more about me, and click the "Home Search" button to search what's out there now.
And, call me, I may know about homes that are coming on the market soon that are just what you are looking for!"
And, click on Get My APP and download my Search APP. You'll find it to be accurate, easy to use, and a lot of fun!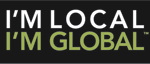 I have connections to the very best real estate brokers through my worldwide invitation-only network. Leading Real Estate Companies of the World
®
(LeadingRE) includes over 500 market-leading real estate firms. We sell over a million homes and connect tens of thousands of buyers and sellers through our network each year. Leading RE provides me with world-class marketing and resources, allowing me to provide you with the very best services.