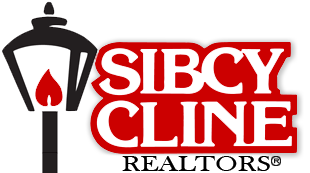 Resumé
Let our

FAMILY

help

YOU

find the house that fits

YOUR

needs.
Personally:

I am a locally grown girl!!! I have lived on the eastside of Cincinnati my whole life, most of my childhood in Loveland where I graduated from Loveland High School, then to Union Township, Miami Township and now Stonelick Township. Mat and I have been married for 23 years. Originally from Boston Mat has lived in Cincinnati more than he did in Boston, (although he will tell you he is from Boston.) We have a daughter Morgan, who will Graduate from the University of Rochester in May of 2019 and will be moving to Seattle to start her new life. We also have a son Tyler, who is a freshman at Wright State University majoring in Mechanical Engineering. Mat, Morgan and Tyler are all graduates of Milford High School. I love spending time with my family, helping my clients, running, traveling and sitting at home in front of the fire with a glass of wine.

Professional:

I have a background in IT but like many in the real estate field decided to do a career change and get my real estate license in April of 2001. After much success helping buyers and sellers I joined the management team at Sibcy Cline in November of 2004. Where I helped grow the Northeast office from 43 agents to 95 and built a beautiful new office in Mason. In January of 2012 I left the Northeast office to take over the Eastgate office. There the office did not grown by huge numbers of agents but our increase in production and profit was amazing. I implemented new technology, brought new faces into our office family, remodeled the office, gone paperless and so much more. As a manager over 14 years I have helped many agents start and grow their business through both easy and extremely difficult markets. In September of 2017, I decided to challenge myself and take my classes to become a Broker in the State of Ohio. After many hours of classes and much studying in August of 2018 I passed my test and now hold my Ohio Brokers License. In March of 2019 I decided to step out of management after 14 year and go back into sale. I am excited to go back into the trenches of helping my clients to find the house that meets their needs. I am super excited to work with my Dad, Clay Daniel and my Uncle, Rick Daniel to services our clients from start to finish of either selling or buying their house.
Clay:

is the middle of 3 boys, born in Kentucky but then grew up and graduated from Goshen High School. He has been married to his high school sweetheart Karen for 47 years and has 2 children, Adam and ME!! Clay and Karen lived many years in Loveland but have lived the last several years in Maineville, right down the street from Adam, his wife and their 2 children. Clay retired from Champion Paper where he was a Director of IT. In his retirement he decided to get his real estate license and has been licensed since 2008. Clay likes to spend time with his family and golf and travels as much as he can.
Rick:

is the youngest of the 3 boys, he is a graduate of Sycamore High School and then served in the United State Army. Rick is also married to his high school sweetheart; Lou. They have been married for 38 years and have 2 children Michael and Michelle and 4 adorable grandchildren. Rick and Lou have lived in Milford since they were married and are actively involved in Milford SAY soccer. Rick enjoys time with his family especially in the summer around the pool but his other favorite thing to do is fishing on his boat. Rick has held his Real Estate license for 15 years.
Kayla:

I have lived in the area my entire life! I graduated from Goshen High School in 2015 and from there decided to continue my education at Antonelli College where I received my diploma in Photography. I have been doing freelance photography for 3 years now and I love every minute of it! I married my high school sweetheart in June of 2018 and decided that although I love my career in Photography, I wanted something that would go hand in hand with photography so that I would have the ability to work from home when we decide to start a family. That's when real estate came to mind! My aunt, Lindsey, encouraged me to get my real estate license , and within a couple months I decided to make the jump and start school! I got licensed in May of 2019! I have learned so much from Lindsey and Kellie and could't be happier to be on their team!
As you can tell the 4 of us have

STRONG

roots in the area, so does Sibcy Cline!!

PDF version