Welcome!
Thanks for visiting me!
A little bit about me...
I've always loved Real Estate. Buying and selling it has been a part of my life from my childhood as the son of an officer in the United States Navy (three different high schools!) through my adult years as I grew my career in Retail (see my Resume page for details!). It was a natural and exciting move to Real Estate when my Retail journey came to an end.
I now get to combine my love for Real Estate with what I was going to miss the most about my Retail career: Building and maintaining genuine personal and professional relationships with our clients, customers, partners and teams!
There's nothing more inspiring to me than connecting with people in a positive, authentic and supportive way.
Doing so during one of the most important and potentially most stressful times in our lives is a responsibility I take seriously - and to heart.
I believe buying and/or selling your home is a Life Event, not simply a Real Estate transaction.
My Goal:
Should you, your family or your friends choose to work with me, you'll feel throughout the process like you hired one of your friends or family members - just a super-charged Real Estate version! If you want a completely hands-off experience, we can do that. If you want to know about every detail in every step of the Real Estate journey, we can do that too. We'll tailor your experience to whatever you're comfortable with.
Lastly, remember as a licensed Real Estate agent, I study the Real Estate market daily, and so when you have a question... or want to buy or sell a home... or you're moving from one place in the world to any other place in the world (even if it's just down the street!)... or you simply need a recommendation for a plumber... reach out! I am genuinely here for you, your family and your friends.
Best regards!
Brandon R. Wilson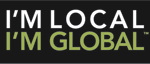 I have connections to the very best real estate brokers through my worldwide invitation-only network. Leading Real Estate Companies of the World
®
(LeadingRE) includes over 500 market-leading real estate firms. We sell over a million homes and connect tens of thousands of buyers and sellers through our network each year. Leading RE provides me with world-class marketing and resources, allowing me to provide you with the very best services.