Welcome!
Welcome -- and thank you for visiting my Web site! I hope you find it informative. My wife, Maranda Young, and I work as a team. This enables us to provide the best possible service to our clients. Remember, I study the real estate market daily, and so when you have a question.......or want to buy or sell a home, please contact me. Best regards!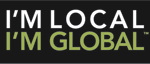 I have connections to the very best real estate brokers through my worldwide invitation-only network. Leading Real Estate Companies of the World
®
(LeadingRE) includes over 500 market-leading real estate firms. We sell over a million homes and connect tens of thousands of buyers and sellers through our network each year. Leading RE provides me with world-class marketing and resources, allowing me to provide you with the very best services.